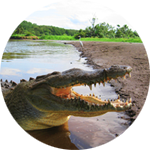 CROCODILES
See an abundance of American crocodiles, from babies up to 17 feet long!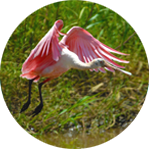 EXOTIC BIRDS
Observe up to 50 different kinds of birds in one tour - a bird lovers paradise!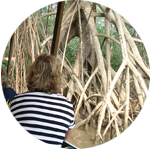 MANGROVE FOREST
Cruise through dense mangrove forest canals and admire this protected ecosystem!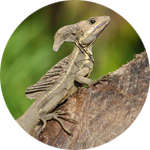 IGUANAS & LIZARDS
See large green iguanas and even lizards that run on water!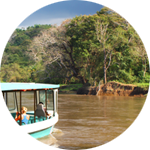 RAINFOREST SCENERY
Enjoy views of the tropical rainforest and surrounding mountains of Carara National Park!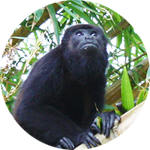 JUNGLE ANIMALS
Spot other jungle wildlife such as monkeys, snakes, raccoons, anteaters and more!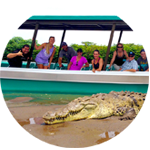 NATURE UP-CLOSE
Capture stunning photos and video as you have an up-close experience with nature!

Private property!

Secure parking!

Clean bathrooms!

Free coffee!

Free wifi!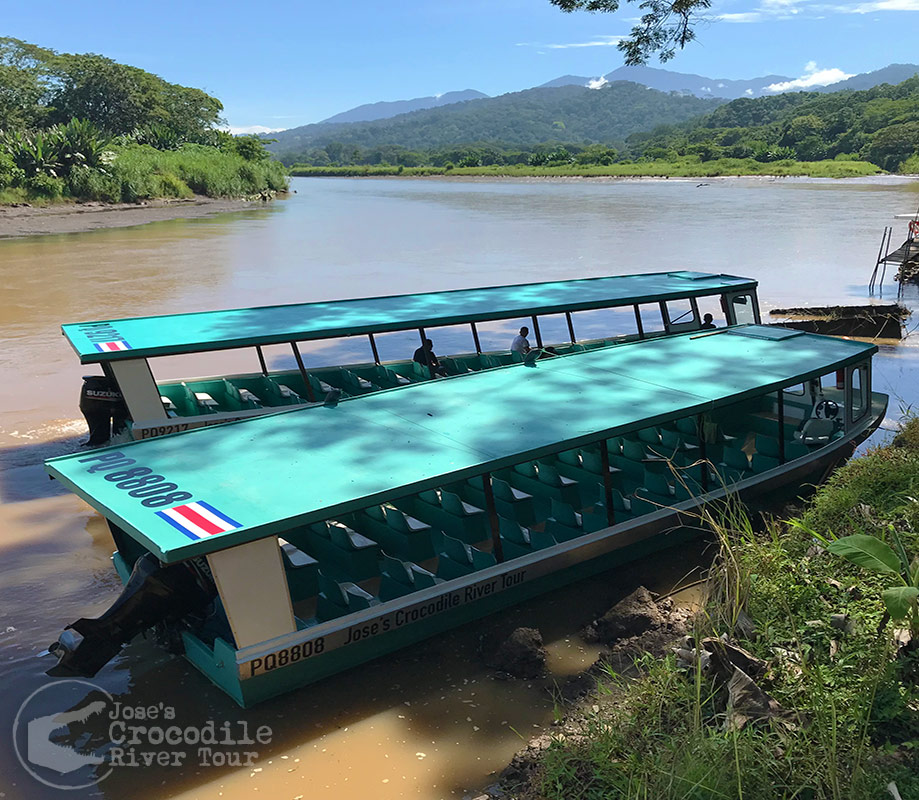 Our river boats are secure, comfortable, well-maintained, and silent for the best tour experience possible. Each boat has a canopy roof for protection from the elements and contains all necessary safety equipment. Our boats are completely up-to-date with the required Navigation Permits from the Ministry of Public Transportation.